REALTOR | Sales Associate Ski Home Realty
Ski Home Realty
125 Rt. 100
P.O. Box 2569
West Dover, VT 05356
Email Website Phone: 802-464-2366 Cell Phone: 802.579.8881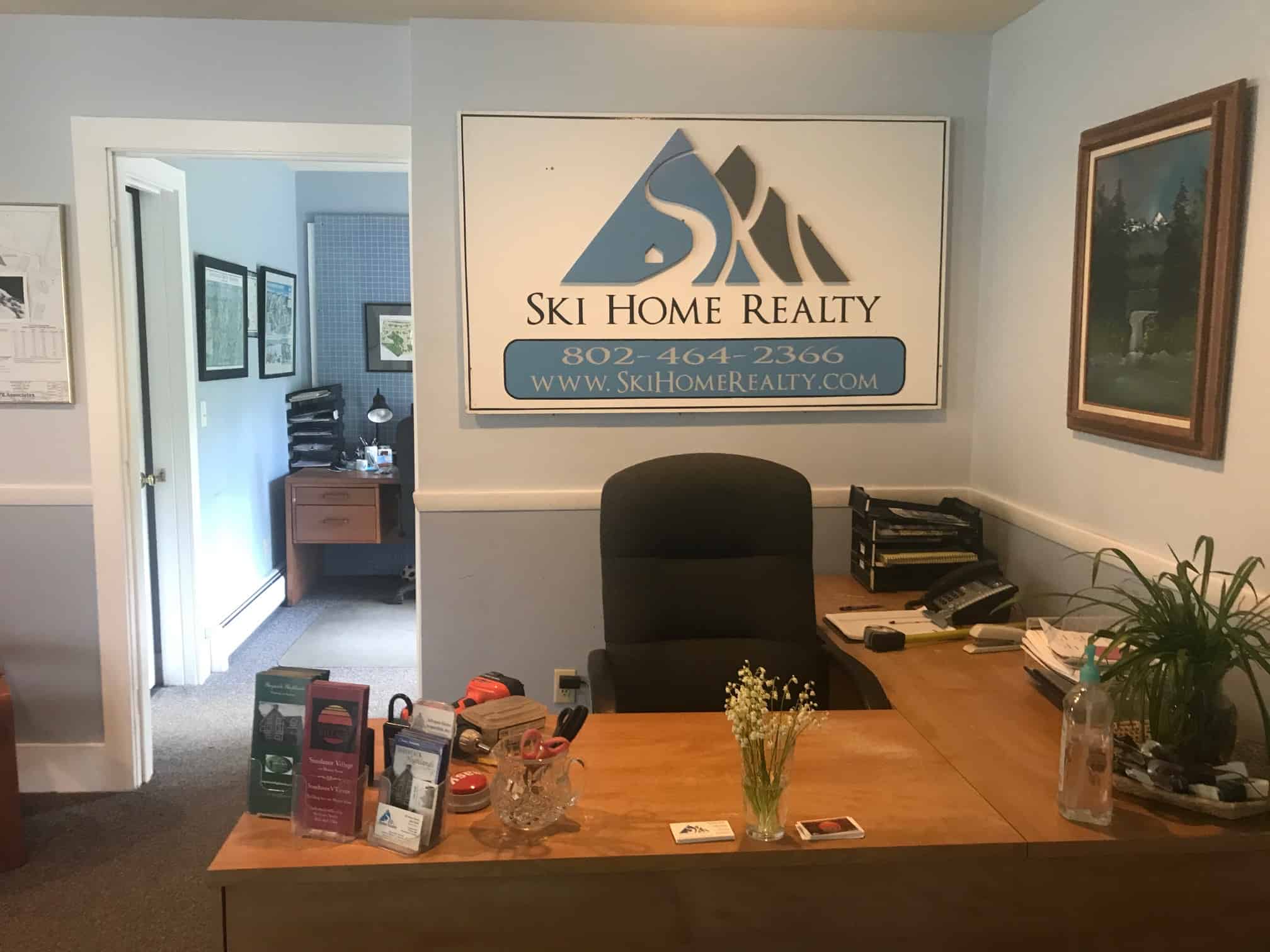 Conveniently located on Scenic byway Route 100 in West Dover, VT
About Amy
Amy Powling joined SkiHome Realty in May of 2016. She is a native, born and raised southern Vermonter with strong local ties. Amy studied criminal justice and psychology as well as the creative arts at Goddard College in Plainfield, Vermont.
After over a decade of payroll processing for numerous local businesses, and working for the local Chamber of Commerce, she has moved on to marketing and real estate sales.
She enjoys writing poetry and has authored chap books in her spare time.
Amy lives with her husband and daughter in Newfane, where she was born and raised and would like to help her neighbors in the Deerfield Valley and West River Valley regions. This includes but is not limited to: Newfane, Dover, Wilmington, Brookline, Marlboro, and Townshend.
Amy's Testimonials
"Amy has a sense of humor and steady nerves, both of which keep you on track if the process gets bumpy. I hope I never have to move again, but if I do, I'm calling Amy!"
Over the past twenty years or so, I have purchased twelve homes and worked just with as many realtors; not to mention that my mother was a lifelong realtor. Many have significant arrogance, or you can feel the overall lack of concern in helping you until you flash money. Amy was exceptional on so many levels. Her professionalism, yet genuine concern for us was the first thing that we noticed. She's from the area and knew exactly what to tell us about the area. She didn't try to [...]
Amy was amazing!! She was attentive, honest, and really cared about our needs and wants. Even after the closing she offered help with any questions or help we might need. Will definitely be working with her In The future.
Amy is the best! Always helpful and great to work with. We definitely had hurdles along the way and Amy was always attentive and reassuring. Coming from another state, having an agent who was very familiar with the area we were moving to, proved to be beneficial. She knew who to call for our house inspection, attorney, and home owners insurance. She recommended a wonderful bed and breakfast to stay at during our closing. You never have to wait for a response from Amy. She is right on top of [...]
I recently had the pleasure of working with Amy. She is very responsive and knowledgeable. Amy has a delightful sense of humor making every step of the way to home ownership a breeze... I highly recommend her for all of your real estate needs!
We're so happy with the job Amy did for our family. Way beyond what we expected. She is professional, friendly, knowledgeable and agreeable. Looking forward to recommending her to our friends. It's a real challenge to purchase a home when you live several states away. She was on top of every issue that came up representing our interests and our family well. Make Amy your first call.
Amy was amazing throughout the process of selling my parents' land. She explained the entire process well, was in constant contact, and worked tirelessly to ensure the success of the sale.